'No Carbon Required Paper'
NCR paper is a thin sheet of non-carbon copy paper which allows handwritten forms to be easily duplicated.
NCR pads are ideal for businesses to use for receipts, delivery notes and purchase orders.
 - Available in a range of sizes.
**Contact Us For Your Personalised Quote**
View full details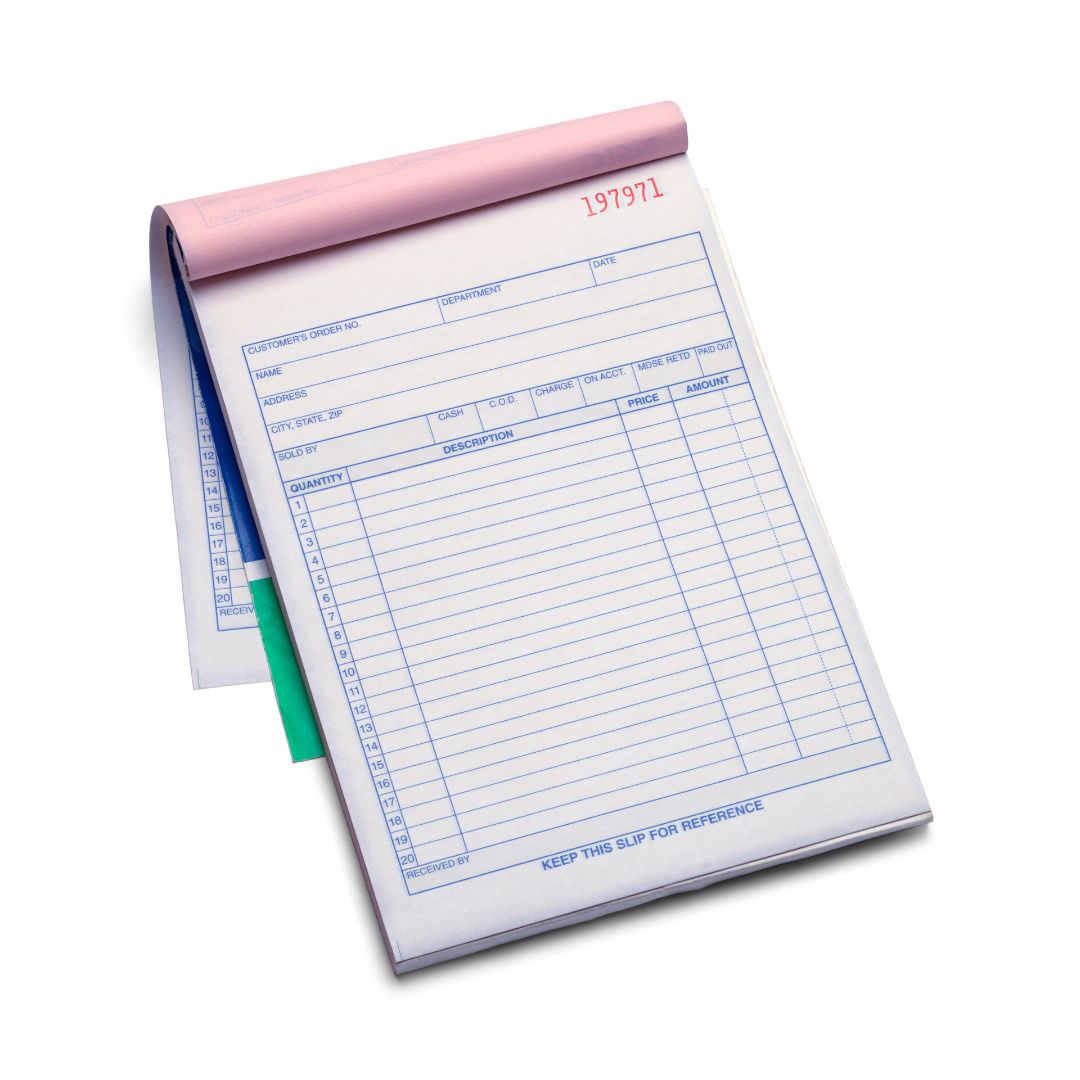 Get in touch for a personalised quote!
Please include the following information in your enquiry:
Your full name, business name (if applicable), delivery address, phone number, brief description of job including paper type, size, quantity and any other necessary details.